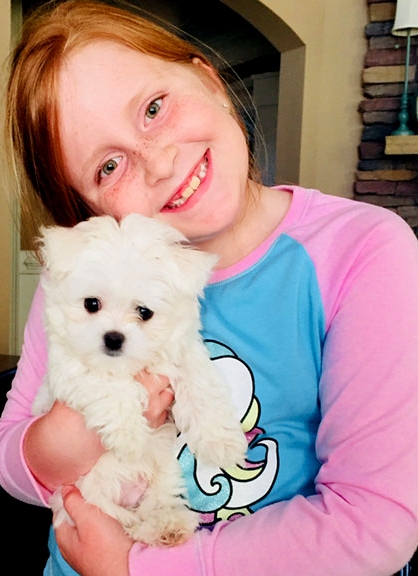 Buster in South Carolina
Buster has been the perfect birthday present for my daughter. We are smitten!
Leah B.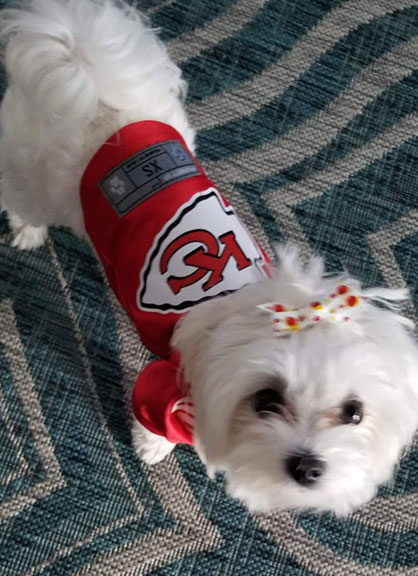 New KC Chiefs Fan
I just love her so much….best decision ever! She is so smart…she knows all of her hand signals without verbal command. We are so proud of her. She has the best personality…loving but feisty! Taking steps to make her a certified therapy dog. She knows when I need her and jumps right up on my chest.
April R.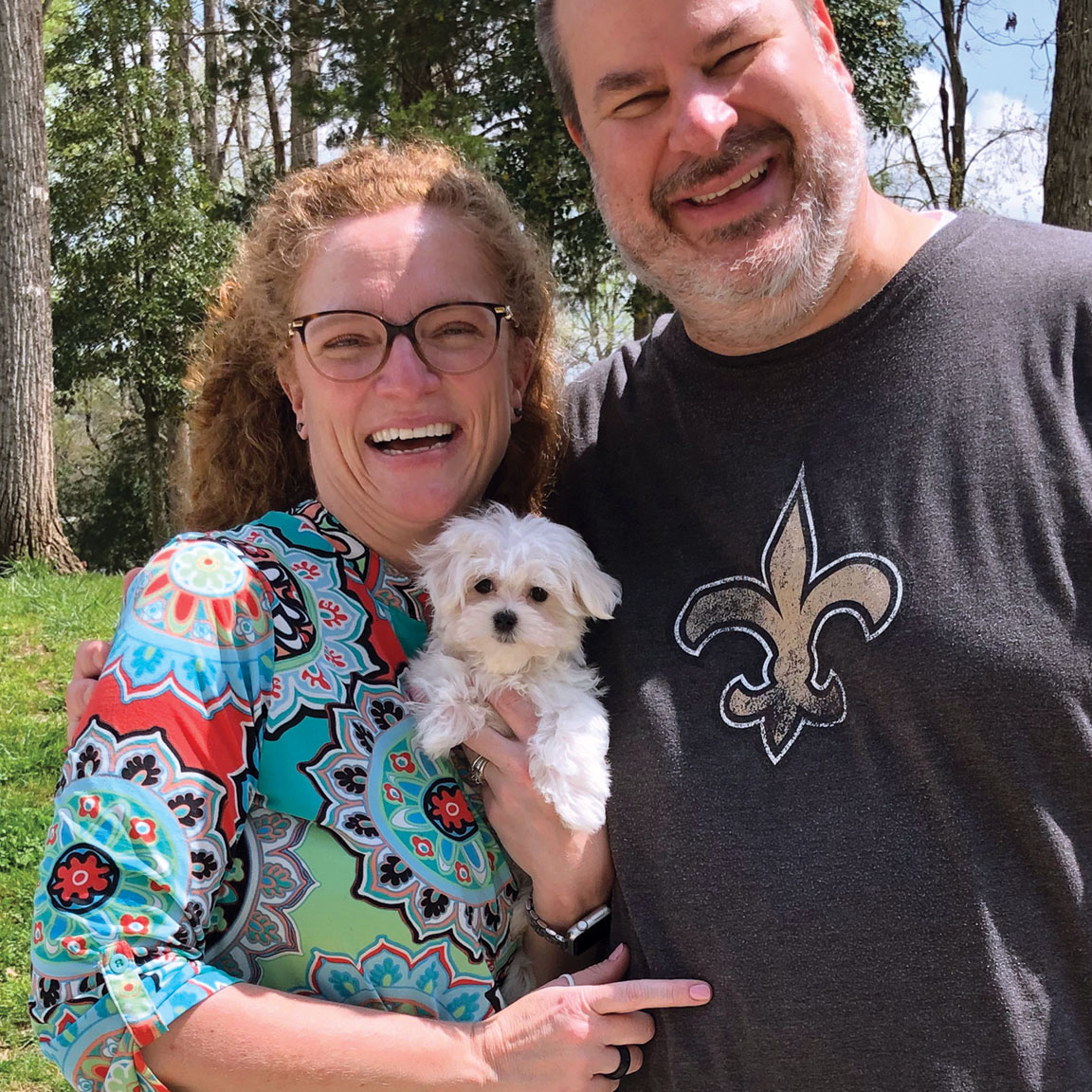 Abby Is Wonderful
She is super loving, attentive, playful and alert. Thank you for starting the socialization process so beautifully!
Stefanie P.
Sweet Girl Angel
Our sweet girl, Angel! She has been playful, sassy and cuddly from day one! She is the alpha dog at our house over our 45lb male Wheaton Terrier. We love her very much. My granddaughter, who is four, says Angel is HER puppy.
Sheila S.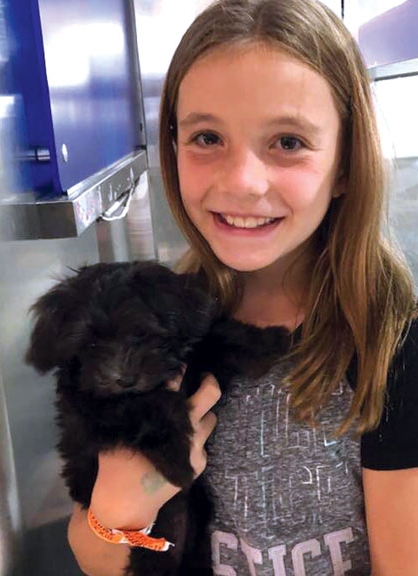 Ruthie in Connecticut
Ruthie is doing great! She sleeps all night and is already using her pee pads! Thank you for delivering her to us. She is just the best! Our whole family has been over to visit and are smitten with our new addition!
Lindsey E.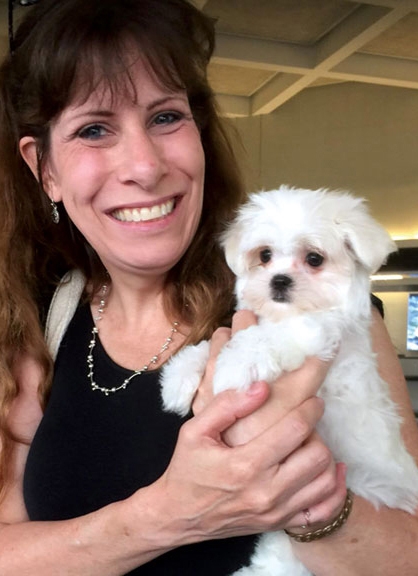 Riley in Colorado
Oh my gosh! Riley is so wonderful. He has accepted his new home and is very loved. He has such a big personality and so many sounds…. he always keeps us laughing!
A. Taylor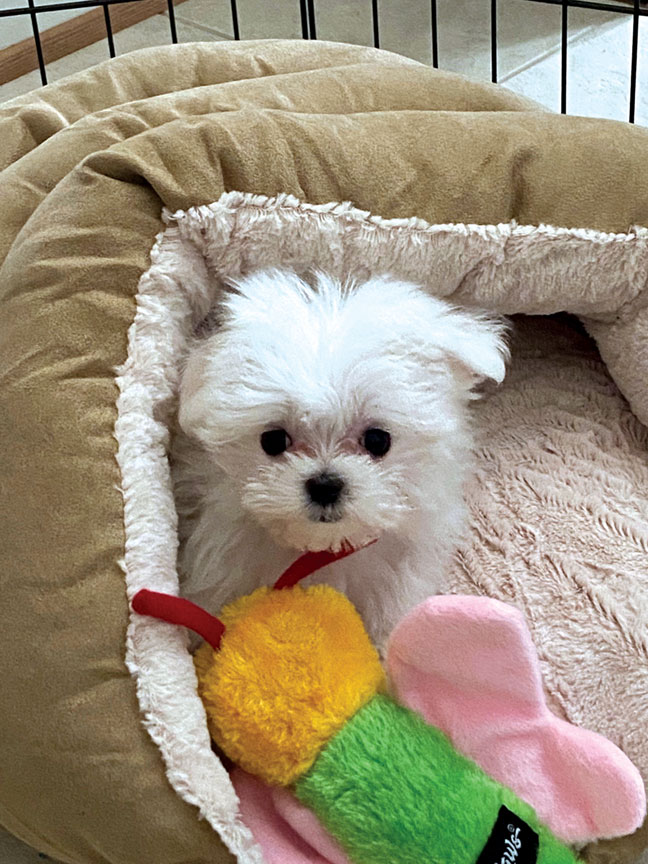 She's Perfect!
Gracie is doing great! She has been such a joy! She's perfect. Thank you so much!"🐾💕 Jane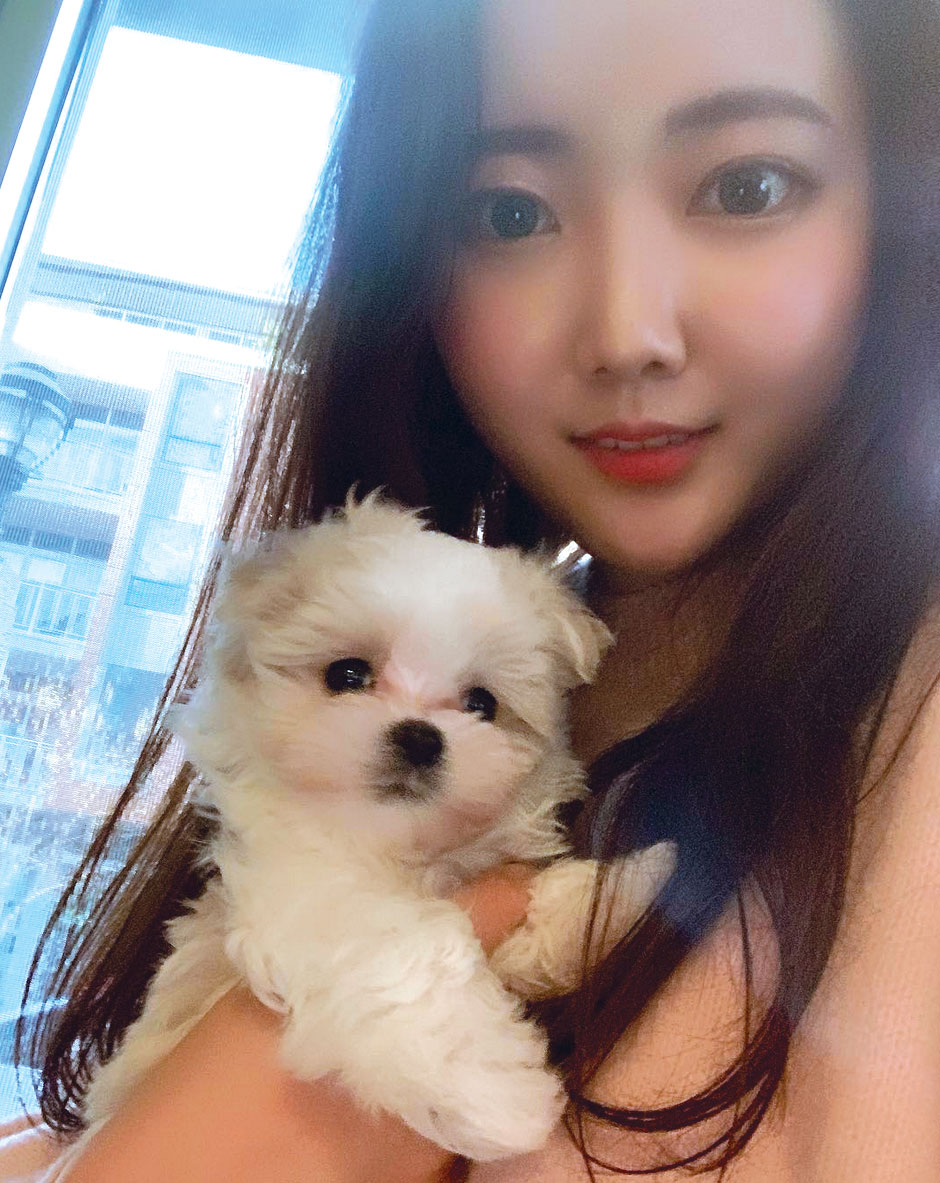 Living in Atlanta
This sweet Maltese puppy loves living in Atlanta with her beautiful mommy from South Korea!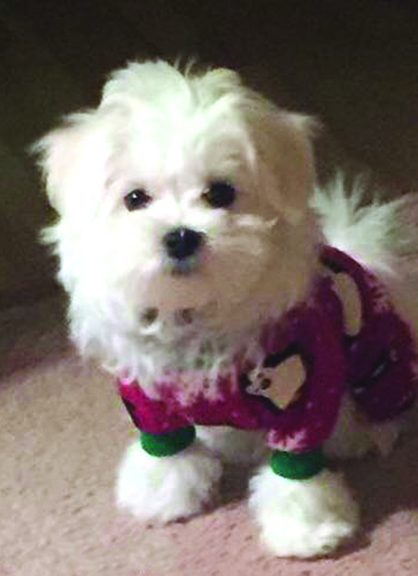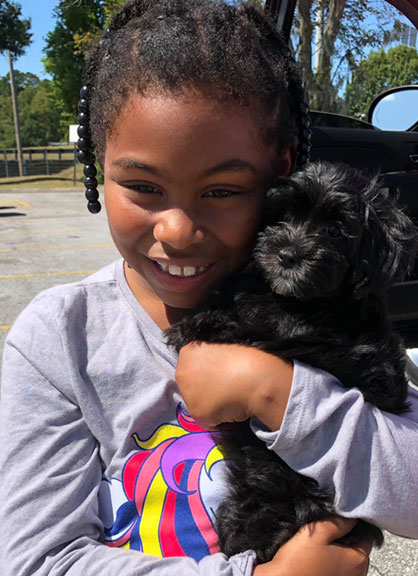 Tabitha in Georgia
Tabitha is perfect. We love her to pieces!
Tangela K.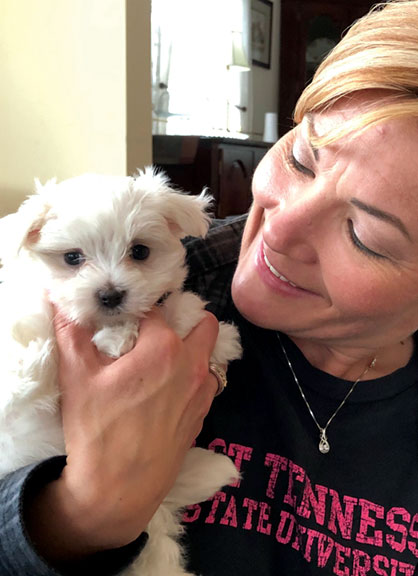 Happy in Tennessee
What can I say? She is absolutely perfect and we love her so much. She is treated like a princess in our house.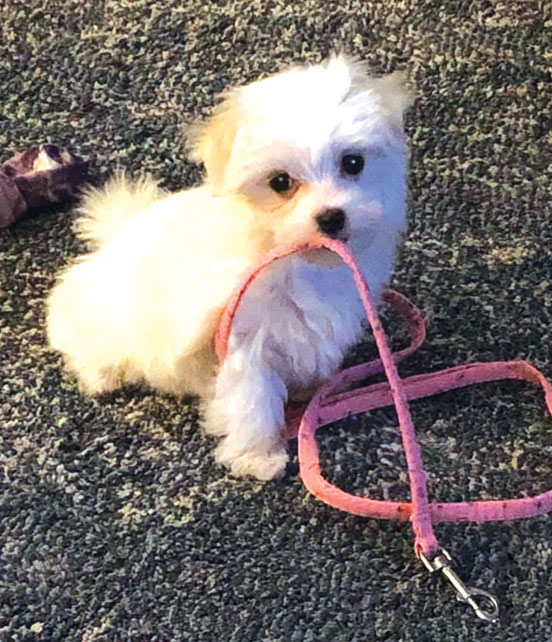 Blessed In Virginia
Piper has been with us for almost 3 weeks and everyday she makes us laugh. She has so much personality! We love her so much and know we are blessed to have found her. Jean was so wonderful to work with. It was meant to be❤️
Poogan at Her Kentucky Home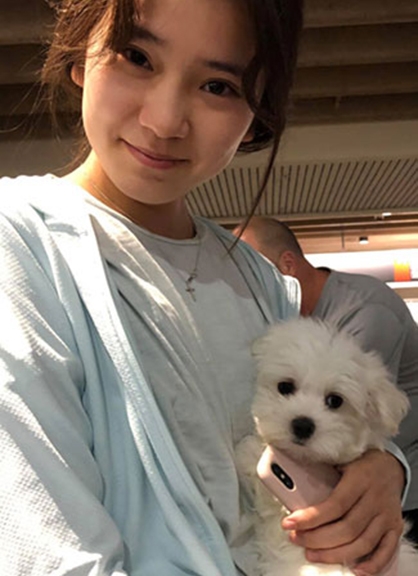 Mochi in China
Just picked up my Maltese puppy at the airport in Philadelphia. He is the BEST puppy and Jean is the MOST thoughtful, responsible and ethical breeder I've ever seen. As an international student studying in the United States, I plan to take him back to my home country of China every summer vacation. Can't wait for Mochi to join my adventure!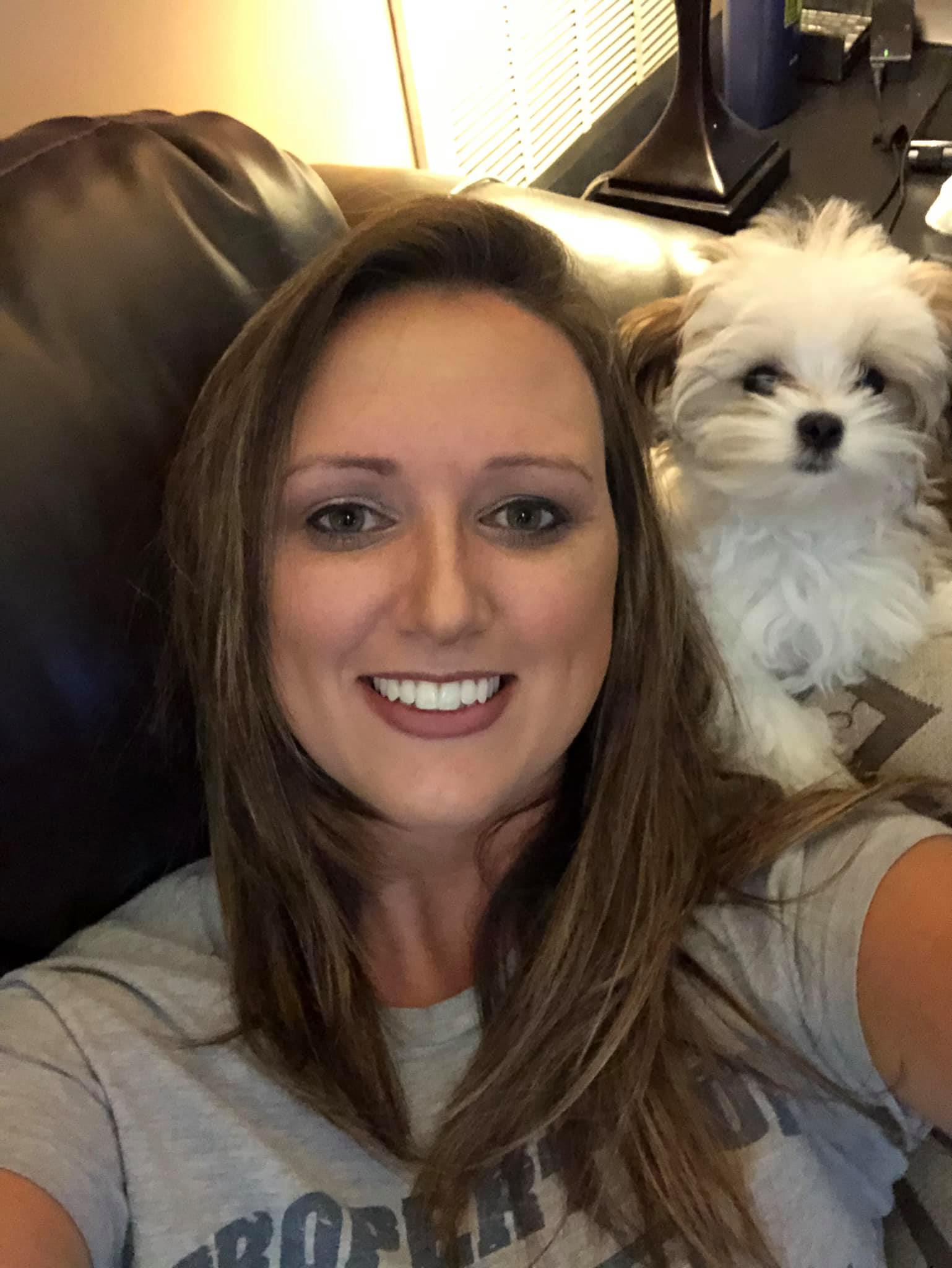 Lulu in Tennessee
I just realized that my best friend is a dog. And life is much better that way. Lulu is such a good girl.
Amanda H.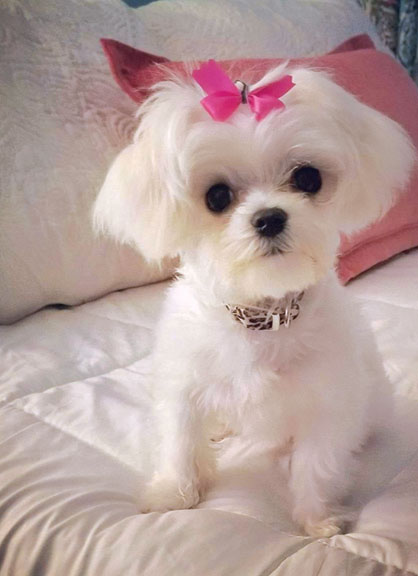 Perfect Little Princess
Lily rules the house …
all 3 pounds of her! Priceless!
Aimee H.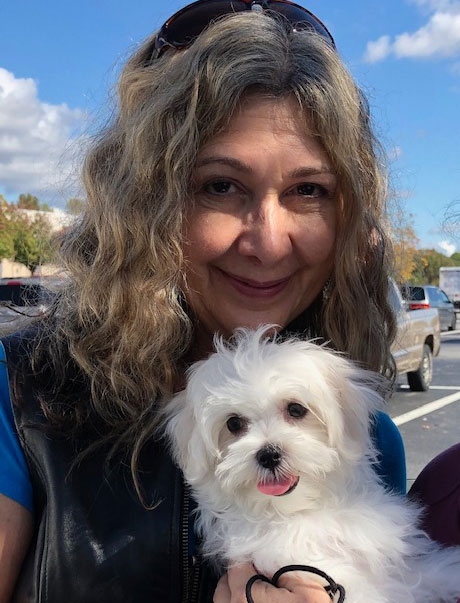 Izzy In North Carolina
Izzy is doing great! I love her to pieces!🐶❤️
Robin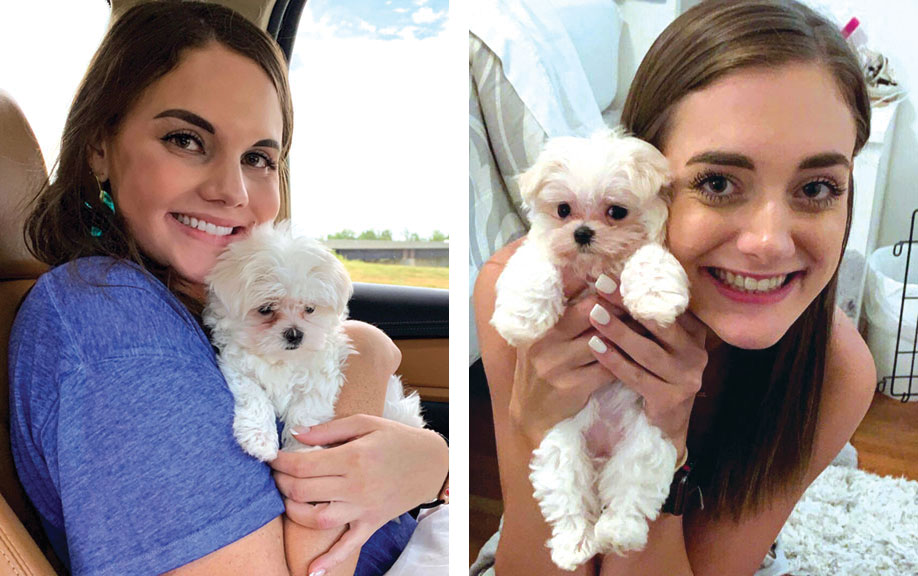 South Carolina Sisters Are In Love With Their New Puppies
Contact Us
We'd love to help you find your new furry family member. Please send us as much information as possible in your message and we'll get back to you with suggestions for your perfect pup.